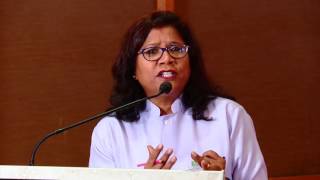 SMEV Press Meet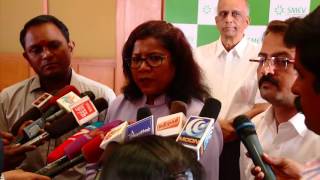 SMEV Q&A with Ms. Hemalatha Annamalai Ampere Corporate Video
Ampere Angel Cycle
Ampere V48 E-Scooter
Ampere V60 E-Scoote
Ampere V60 Retro
Ampere Trisul Indoor Mobility Vehicle
Ampere E-Trolley
Ampere E-Rick PC4
Ampere WMS
SMEV Press Meet

SMEV Press Meet in Coimbatore, requesting the Government of Tamilnadu to include Electric Vehicles in Amma Two Wheeler Scheme.

SMEV Q&A with Ms. Hemalatha Annamalai

SMEV Press Meet in Coimbatore, Q&A with Hemalatha Annamalai SMEV South Chapter Chief & CEO of Ampere Vehicles Pvt Ltd

Ampere Corporate Video

Ampere Vehicles Pvt Ltd designs and manufactures a wide range of reliable, cost effective and quality Electric Vehicles (EV) for providing economical, comfortable, stylish and well performing electric mobility solutions.

Ampere Angel Cycle

Ampere Angel cycle is India's first 36V trendy electric cycle completely designed in India. Its elegant design has helped school children, senior citizens and avid cyclists alike. One can seamlessly switch between the two modes: pedal mode and battery mode.

Ampere V48 E-Scooter

Ampere V48 with Standard Battery is India's first pluggable battery based electric scooter. It is designed to be light weight and comes in four colors, Grey has been most preferred by all customers. Launched in Jan 2016, V48 has already won the hearts of many customers who are looking at an affordable scooter.

Ampere V60 E-Scoote

Ampere V60 is India's first 60V model and is one of the popular models of Ampere. V60 has been in production since 2010. V60 can comfortably carry two adults and is a family vehicle. V60 is very suitable for hilly terrains and can climb gradients quite easily.

Ampere V60 Retro

Ampere V60 is India's first 60V EV model specially designed for differently-abled people. Ampere V60 - Retro designed with 60V battery systems having advantage of smooth riding and extra milage with forward and reverse option. Reverse option comes with slow reverse speed with reverse indication. V60 Retro also includes the crutch stand and brake lock features, which offers ultra level comfortness to the user.

Ampere Trisul Indoor Mobility Vehicle

Trisul Industrial Vehicles which is made up of fine grade raw material. Which is lightweight, and beautiful color look and made up of requirement of industrial need. Which is designed by our highly experienced professional as per the latest market trend. We provide these at most economical prices.

Ampere E-Rick PC4

E Rickshaws are three wheel battery operated vehicles, which are considered as an upgrade to conventional rickshaws, and economically better than auto rickshaws and other fuel variants, these rickshaws, since are battery powered have zero emission.